For over ten years, the show Dancing with the Stars has captured the attention of people all over the country. Countless celebrities have competed for the coveted trophy, and professional athletes, singers, actors, and even war veterans have taken home the prize in the past. One of the greatest results that we have seen from the show's popularity is that it exposed people to the art of ballroom dancing who would otherwise not be interested in dance. Are you interested in learning the Tango or the Foxtrot? Do you want to dazzle onlookers with your graceful dance moves? We encourage you to take adult dance classes in Alexandria. Today, we would like to talk about some of the benefits of taking ballroom dance lessons:
Health Benefits
The health benefits of ballroom dancing are incredible. Ballroom dancing is great for your cardiovascular health. Dancing is a great cardiovascular exercise, which helps to improve your breathing as well as your heart health. Dancing isn't just great for your cardiovascular health; it also improves your flexibility. When you engage in dancing, you flexibility will improve from the get-go. The more you dance, the less stiff your muscles will feel, so the longer that you dance, the more you will stretch your muscles out.
Creative Outlet
Through ballroom dancing, you are able to express your feelings and emotions through movement. Even if you think you have two left feet, dancing is a natural form of movement that you can improve through taking adult dance classes. With regular practice, you will find yourself better able to move and to express your emotions through your movements. Even if you never thought of yourself as particularly graceful, you will discover a certain rhythm and grace in your movements that you never even knew that you had.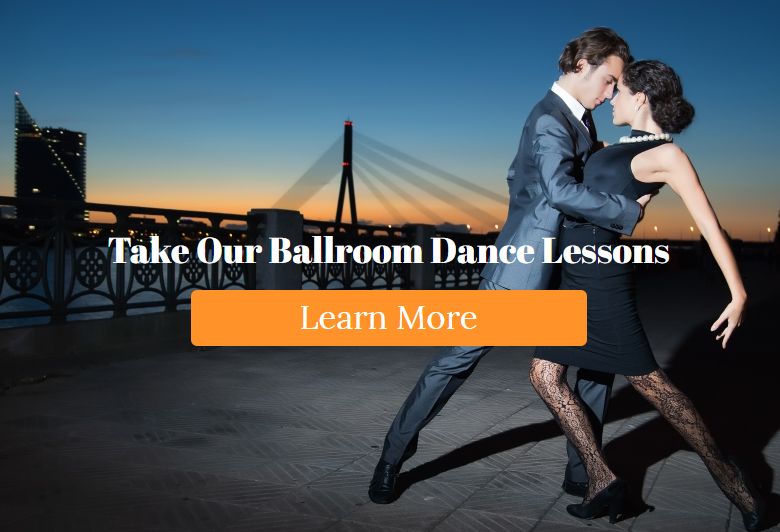 Stress Relief
By taking dance classes, you can escape the stress of everyday life. Ballroom dancing itself is an uplifting, cheerful activity, so you can leave behind any feelings of anxiety when you set foot in the ballroom dance studio. When you are in an adult dance class, you are surrounded by happy people and great music, which can truly lift your spirits.
Improves Memory
Ballroom dancing involves more than just physical movement; you also have to learn choreography. Research has actually proven that ballroom dance lessons can improve your memory, which includes your muscle memory as well.
Better Balance
Your sense of balance is what keeps you on your feet, and it helps prevent you from falls and the injuries that result from these outtakes. Not only do ballroom dance classes improve your flexibility, but they improve your sense of balance as well.
Increased Self  Confidence
For the more introverted types, ballroom dancing is a great way to improve your overall sense of self confidence as well as improving your social skills. You will be learning to dance with a variety of different people, so you will constantly be stepping outside of your comfort zone. The more you dance, the more confident you will feel with others as well as with your own body.
Would you like to take ballroom dance lessons in Woodbridge? Contact the Modern Ballroom Dance Studio to get started today.